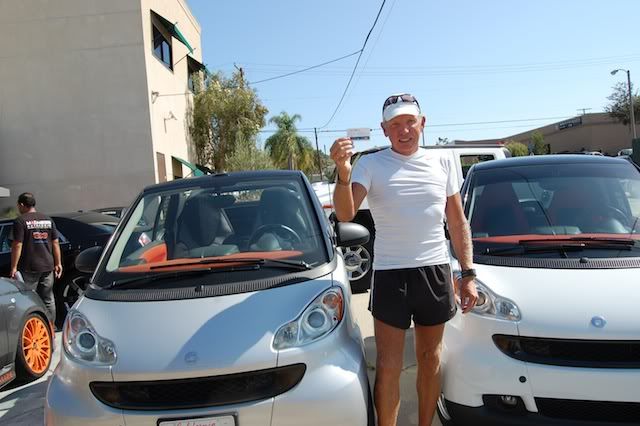 and finally we meet!
The gentleman in the photo owns a smart car and was in San Diego 4 years ago with his smart. Coincidently Boris and Rachel(the owners of SMARTMADNESS) were also in San Diego at the same time.
At the time SMARTMADNESS had just started up and Boris left a business card from SMARTMADNESS with a handwritten personal message on it. The message offered a discount if he brought the card with him to the shop and mentioned Boris
Well the gentleman hung onto the business card and 4 years came down to the shop. We hooked him up with a few goodies and of course honored his discount.