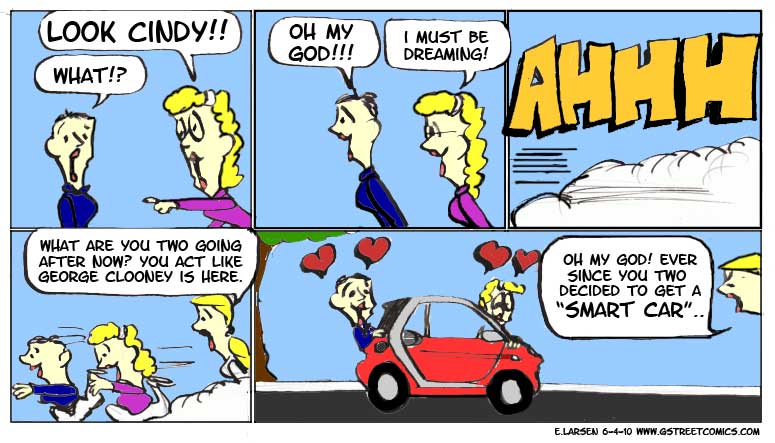 see more here: Eric Larsen's ©gstreetcomics
What you see above is work from a nice man from the Washington, DC area who is a fellow smart car owner, who I got to meet very briefly in Maryland at the Cherry Blossom Run, back in April 2011.
So, y'all use the above link to check out more, then click the word Features at the top for a listing of more comic strips.
Are there more 'smart' artists out there? Let us know.
MJB